Feminism and Finitude
Keywords:
transhumanism, xenofeminism, ecofeminism, eugenics, biopolitics, immortality, finitude
Abstract
This essay examines the ideological parallels between the transhuman pursuit for immortality and xenofeminism's call for biological manipulation. Paying particular attention to the patriarchal legacy of technoscience, I identify eugenic principles embedded in the discursive emphasis on anti-naturalism, freedom, and alienation. My intention is to recuperate xenofeminism's more radical manoeuvres by resituating its aims through a historical materialist approach. Specifically, I suggest a reinterpretation of nature as inherently technological. In so doing, I argue for an alliance between xenofeminism and ecofeminist political economy to engage a discursive redirection toward degrowth and dealienation. I then build on Rosi Braidotti's (2013) posthuman theory of death to suggest an uncomfortable biopolitical expansion: a biopolitics for the Anthropocene should not only seek an equal right to live, but also an equal predisposition to death. My countervailing materialism centres a politics of finitude through an analysis of the vital-fatal entanglement in the body's reproductive capacities.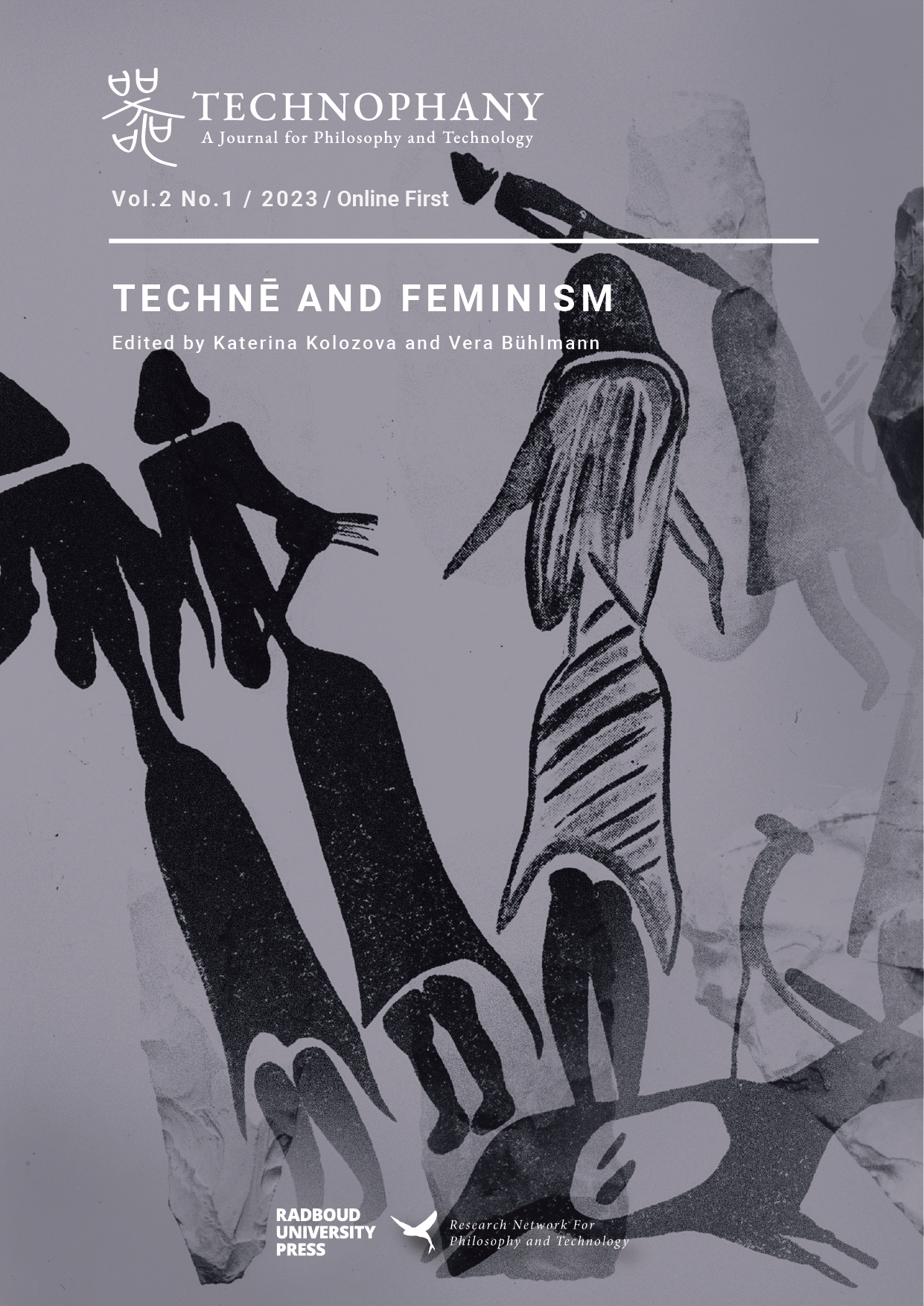 Downloads
How to Cite
Mularoni, Alessandra. 2023. "Feminism and Finitude". Technophany, A Journal for Philosophy and Technology 2 (1):1-20. https://doi.org/10.54195/technophany.13784.
Section
Techne and Feminism: Articles (edited by Vera Bühlmann and Katarina Kolozova)
Received 2023-02-28
Accepted 2023-05-21
Published 2023-06-18