Quantum Feminicity
Modes of Countermanding Time
Keywords:
body, cognition, experience, experiment, feminism, feminicity, time, modes, modality, quantum philosophy
Abstract
Quantum feminicity is a term that refers to the intersection of quantum theory, a technological branch of physics, with feminist theory, a social and political movement.
Engaging the modal logics of this intersection, the article explores this intersection through one aspect of quantum literacy; that of the quantum splitting of the concept of the temporal narrative. The article examines what are the interdisciplinary convergences of feminist and physics's respective philosophies. Focussing on the quantum modalities that are being practiced in relation to the situated nature of technological platforms engaged, the article proposes that modelling a quantum feminicity can assist in disengaging modes of sexual difference that are used to gender all kinds of bodies through a countermanding the temporal. Experiences of bodies are considered as experimental modes that provide quantum vectors for feminist actions.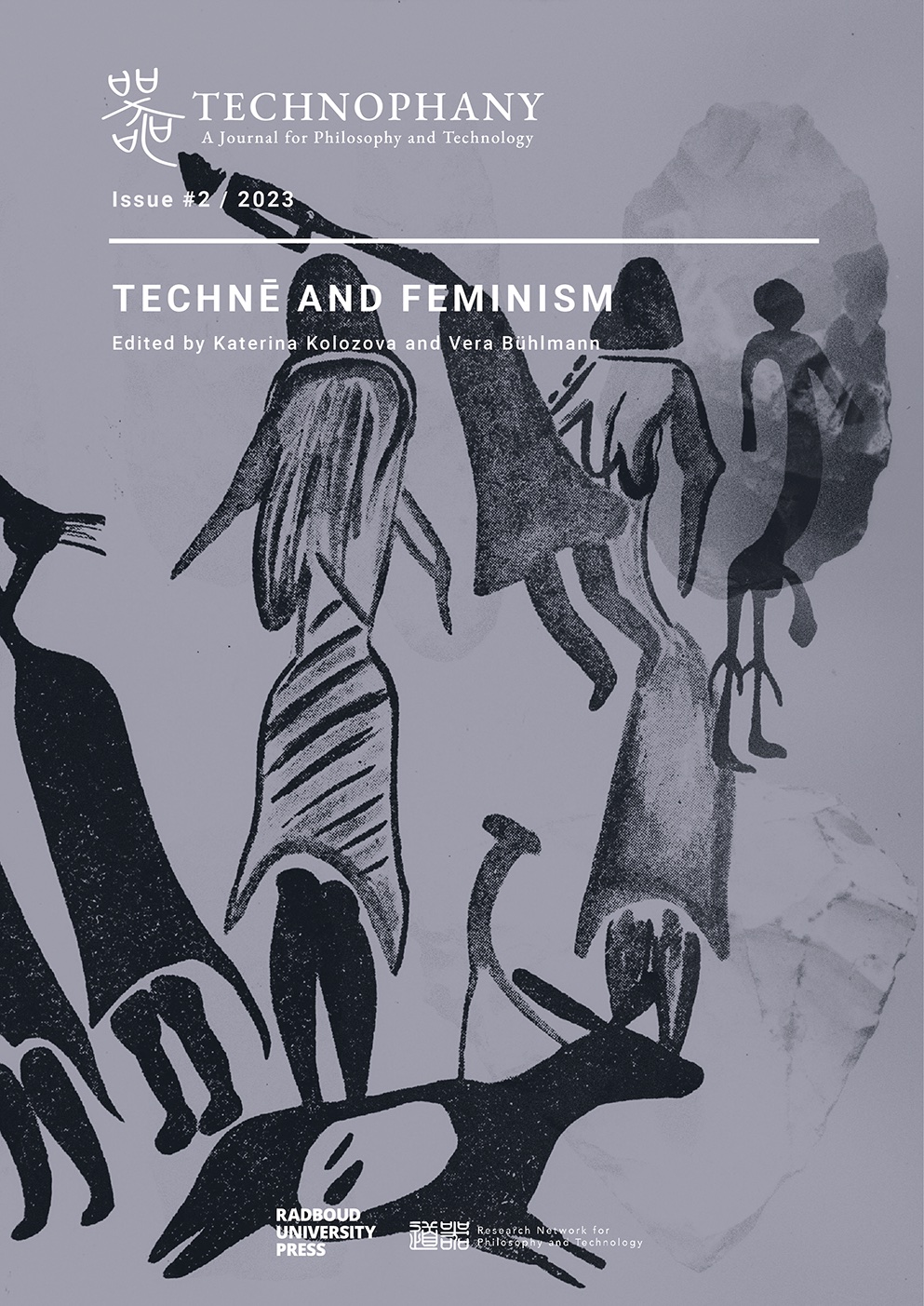 Downloads
How to Cite
Colman, Felicitiy. 2023. "Quantum Feminicity: Modes of Countermanding Time". Technophany, A Journal for Philosophy and Technology 2 (1):1-37. https://doi.org/10.54195/technophany.14048.
Section
Techne and Feminism: Articles (edited by Vera Bühlmann and Katarina Kolozova)
Received 2023-04-19
Accepted 2023-08-18
Published 2023-09-17