Historias interrumpidas: Fragmentariedad temporal y tecnodiversidad latinoamericana / Interrupted Histories: Temporal Fragmentariness and Latin American Technodiversity
Abstract
A fin de profundizar la comprensión de las múltiples y crecientemente aceleradas transformaciones de la experiencia humana en el mundo moldeadas por desarrollos técnicos algorítmicamente articulados, entendemos que la distinción entre sistema y entorno—base de la teoría de modelos sociales desde la década de 1970—debe ser puesta en cuestión: no sólo la construcción de los modelos se ha transformado técnica y conceptualmente, sino que los mismos sistemas que se modelan, incluido el sistema-mundo, se hallan en un proceso de transformación radical.
En efecto: los mismos objetos técnicos tienden a la deslocalización, adquiriendo un carácter ambiental y un modo de existencia procesual capaz de condicionar de maneras específicas la constitución del mundo y la experiencia humana, lo cual impele a la adopción de perspectivas novedosas sobre el poder. En este marco, será un enfoque ecológico el que permita avanzar en la aprehensión de la relación entre sistema y proceso—ambiental—asumiendo la pregnancia ontológica de la segunda dimensión y, además, abordar de manera más adecuada las urgentes preguntas en torno a las relaciones de poder, las formas contemporáneas de subjetivación y las posibilidades de emergencia de procesos críticos y de transformación.
A este respecto, en principio, desarrollamos algunas consideraciones relevantes para tematizar "lo digital" en la contemporaneidad, marcando dimensiones ineludibles para reflexionar en torno al ubicuo fenómeno de digitalización de la vida  En segundo lugar, reconstruimos algunos elementos clave del pensamiento cibernético como paradigma interpretativo. Finalmente, enfatizando en la dimensión política, presentamos una serie de reflexiones en torno al concomitante carácter ambiental de los objetos técnicos y del poder, junto con la explicitación del potencial que, a nuestro entender, anida en la noción del entramado localizado de gubernamentalidades múltiples para el pensamiento político y la evaluación crítica de experiencias de articulación específica entre técnica y política.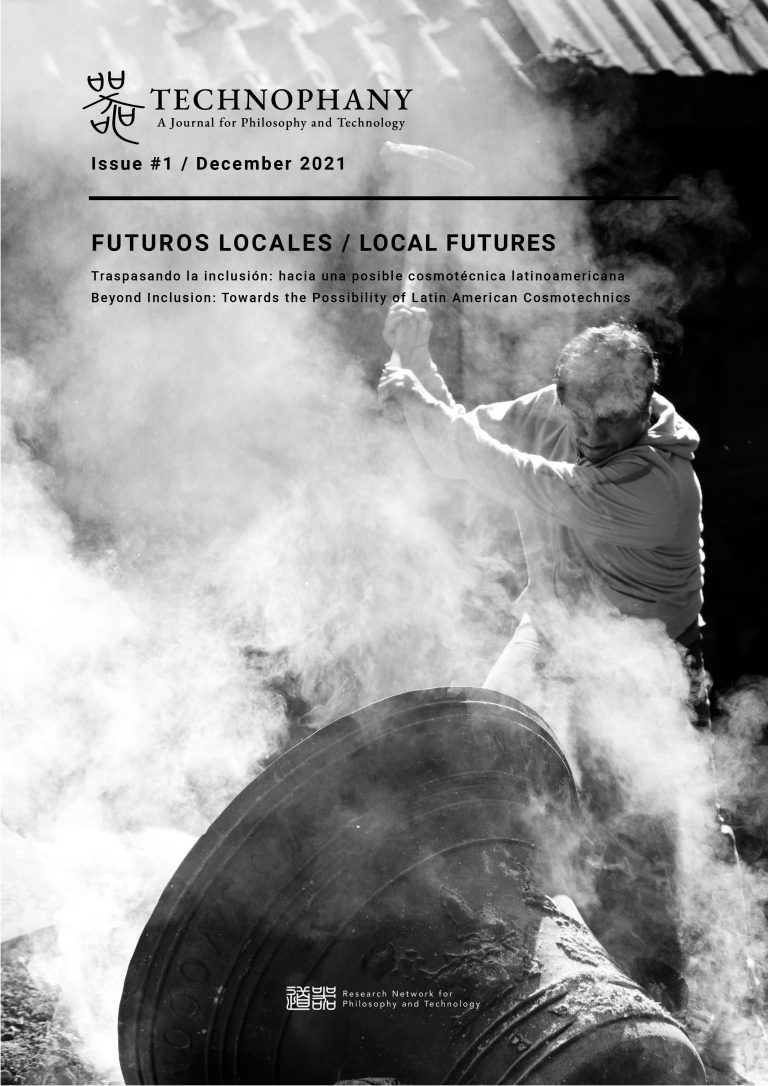 Downloads
How to Cite
Blanco, Javier, and María Luz Ruffini. 2022. "Historias Interrumpidas: Fragmentariedad Temporal Y Tecnodiversidad Latinoamericana / Interrupted Histories: Temporal Fragmentariness and Latin American Technodiversity". Technophany, A Journal for Philosophy and Technology 1 (1):52-76. https://technophany.philosophyandtechnology.network/article/view/12605.