El problema de la localidad tecnológica / The Problem of Technical Locality
Keywords:
tecnología; filosofía de lo mexicano; latinoamérica; mecanicismo; cosmotécnica, localidad; individuación; transindividualidad;
Abstract
El presente artículo es una reflexión crítica sobre el concepto de cosmotécnica. Se analizará el discursivo de la filosofía académica mexicana del siglo XX y su postura sobre la tecnología, este análisis ayudará a comprender cómo es que se articula en términos conceptuales la tecnología en un ejercicio de pensamiento que busca su especificidad prescindiendo de un vocabulario externo, pero que de manera involuntaria hereda los gestos conceptuales de la tradición del pensamiento de la que busca separarse. El resultado de esta relación tensional entre la filosofía de lo mexicano y la tecnología es la incapacidad del pensamiento filosófico mexicano institucional del siglo XX para producir un discurso que dé cuenta de lo tecnológico. La propuesta para sortear este problema es una lectura de la individualización técnica propuesta por Gilbert Simondon, y concebir la localidad en términos de colectividad y no desde la constitución una tradición de pensamiento en particular.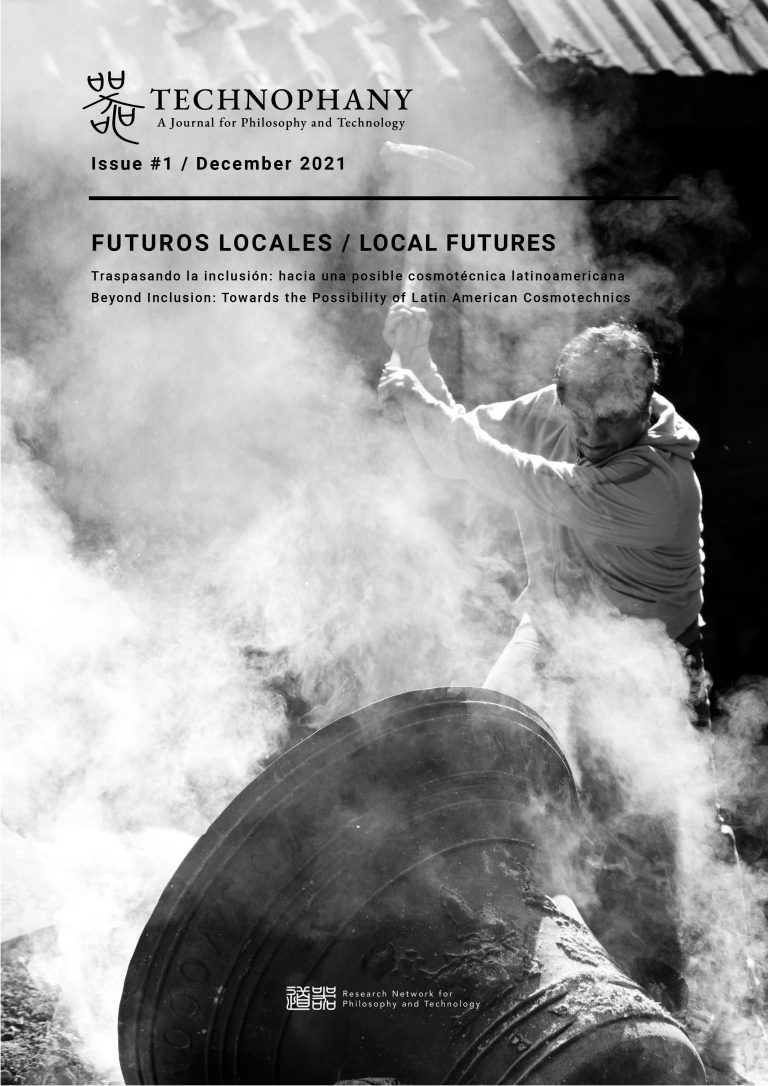 Downloads
How to Cite
Seminario de Tecnologías Filosóficas. 2023. "El Problema De La Localidad tecnológica / The Problem of Technical Locality". Technophany, A Journal for Philosophy and Technology 1 (1):292-312. https://technophany.philosophyandtechnology.network/article/view/13782.